A Typing Curriculum That Services Your Mission and Your Mandates—Without Compromising Either
Common Core ELA and ISTE Approved
Works on Desktop, Tablet, and Chromebooks
WCAG 2.0 Compliant, Dictation, and Multilingual Support
Suitable for K-12, Staff, and Administration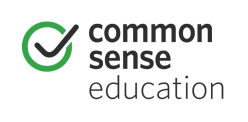 One of the better typing curricula out there. Typing.com has clear, extensive instruction, entertaining practice, and plenty of trackable metrics.
Vetted by Educational Leaders in Thriving Districts of All Sizes
Align Goals for Every Classroom
Class-level settings, timed tests, and custom assignments empower teachers to incorporate their pedagogy within a structured framework. Differentiate instruction while maintaining standards with just a few clicks.
of all licenses
are activated
US Districts that chose Typing.com for 20/21
A Standards-Based Program That's Easy to Use
Ensure success in your classrooms with a curriculum that is as fun as it is effective. Spark engagement with rewards-based goals and gamified learning that's easy to set up and a joy to use—even for your most tech shy teachers.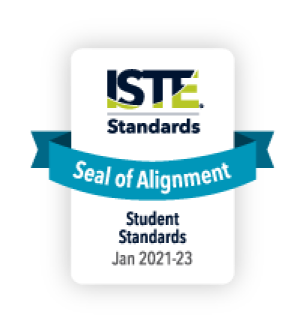 "Typing.com offers a comprehensive curriculum to strengthen student's typing abilities with a customizable experience for both educators and students."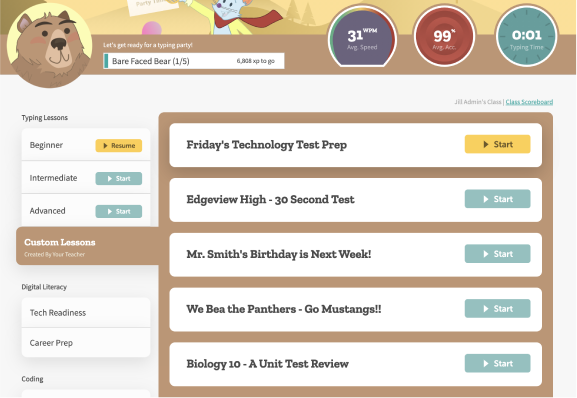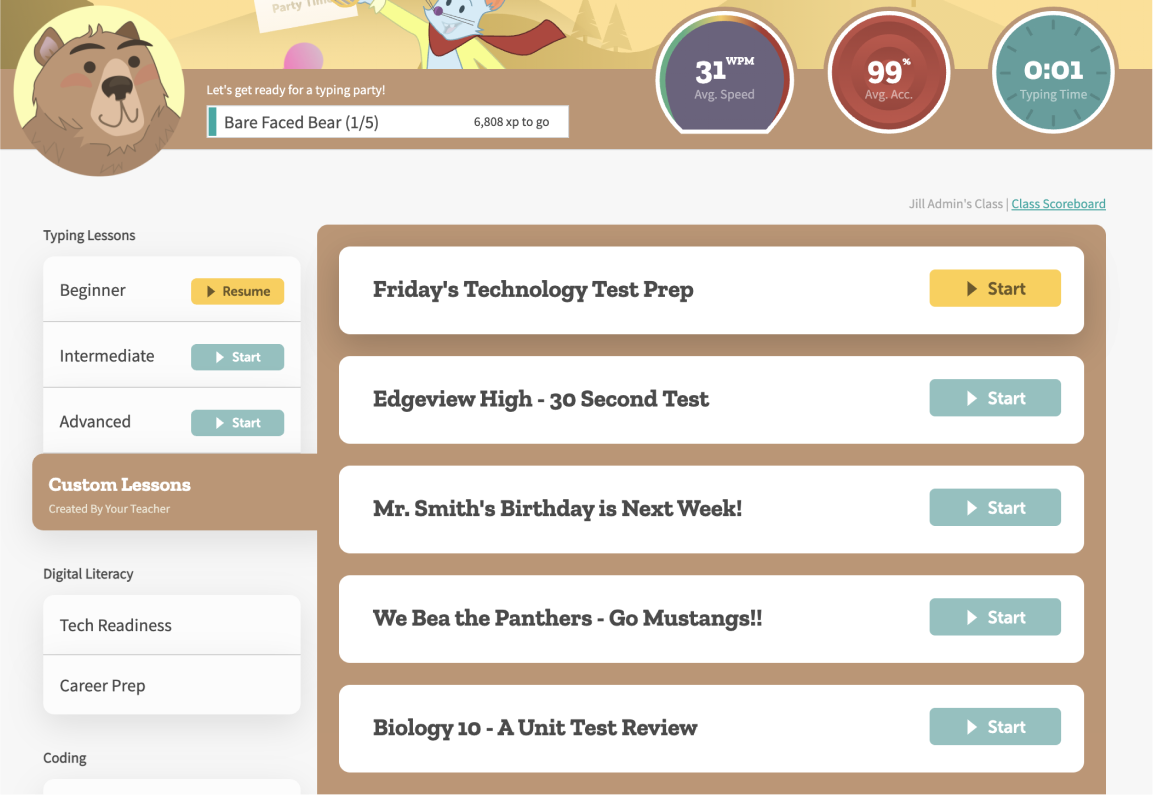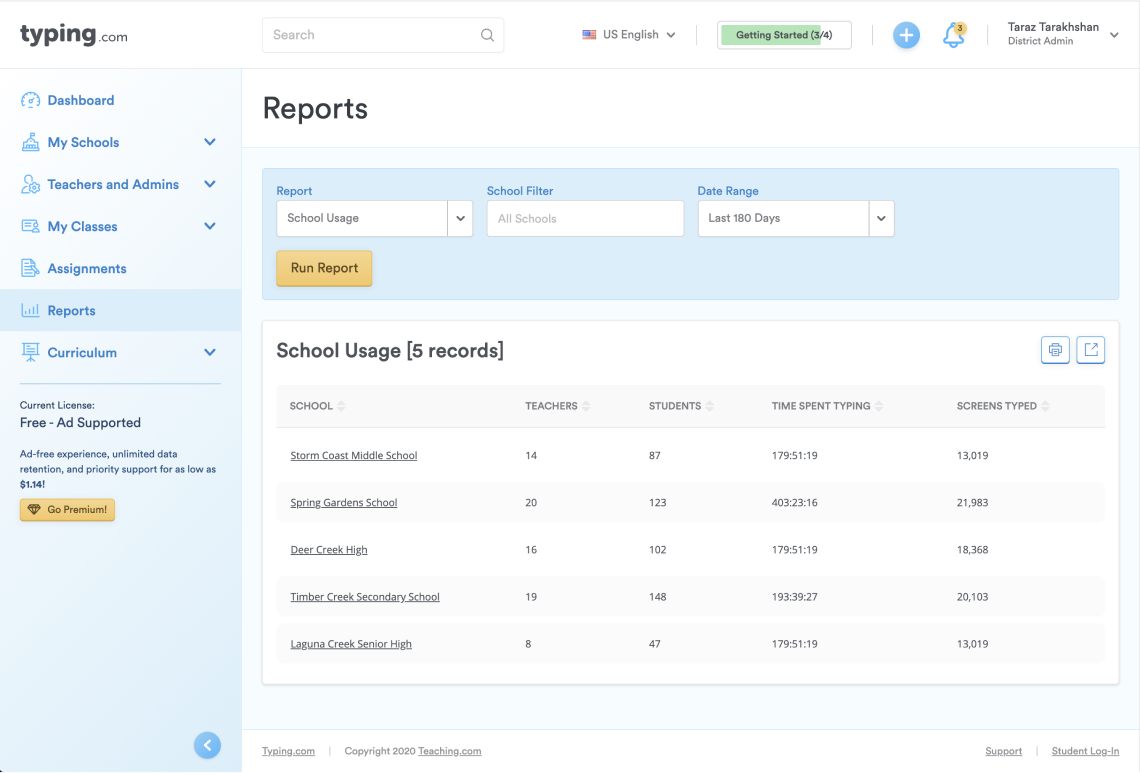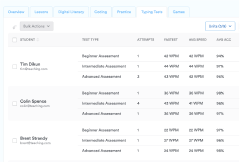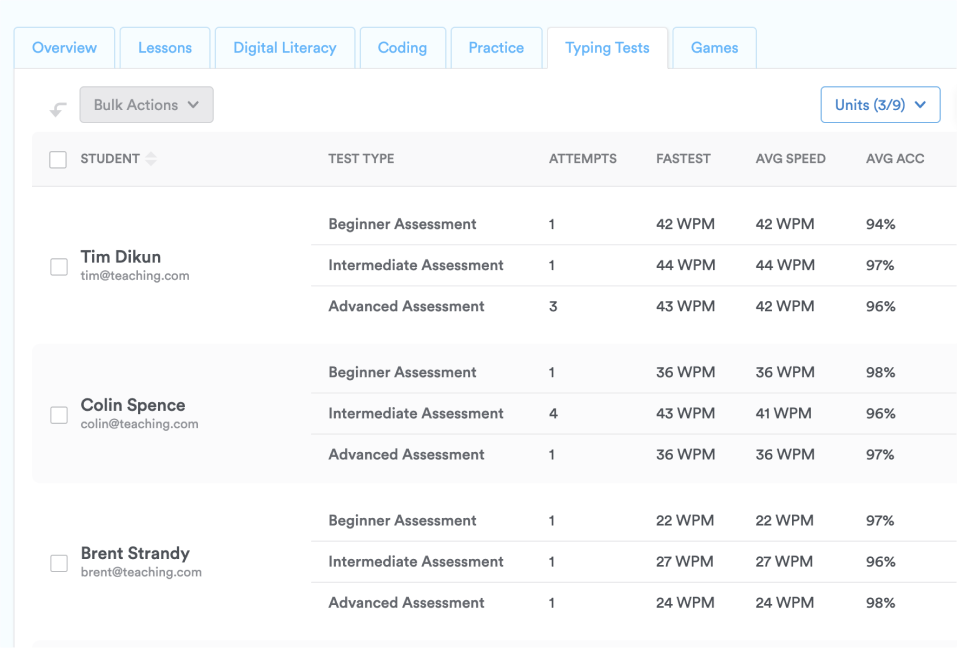 Crystal Clear Insight into Performance and Use
Understand progress and use at every level
Track performance to your holistic scope and sequence
Typing.com is the

only platform to offer full district support at no cost with no limitations

on content or administrative features.

Set up your entire school or district in seconds.
See It For Yourself »
Delivering Remarkable Results for 41 Million Students since 1999
Know exactly where everyone stands under your leadership so you can make data-driven decisions to graduate students ready for their next step.
Single-click progress, accuracy, and speed reports help you manage attainment at every level
Average test score improvement for students with typing proficiency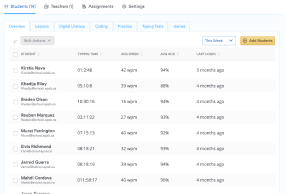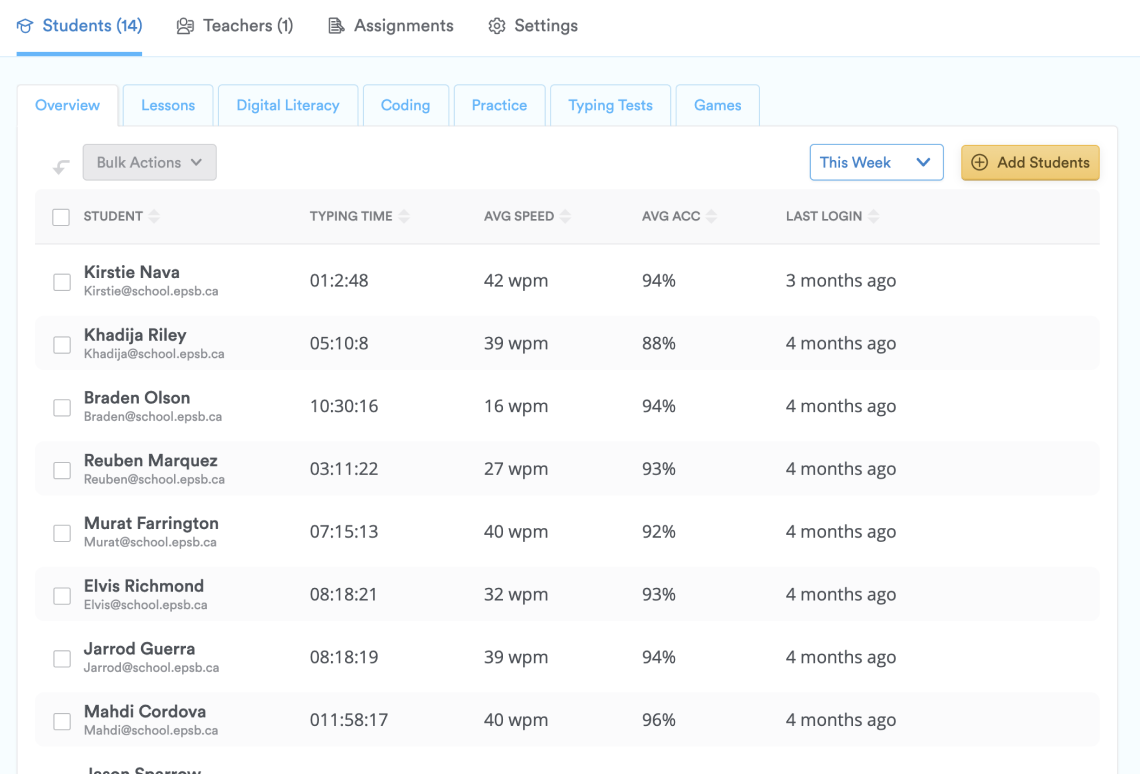 Immediate feedback helps teachers and students target problem areas on the spot
Increase in proficiency after completing curriculum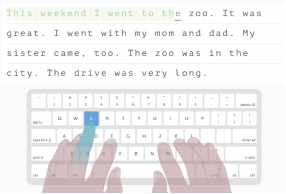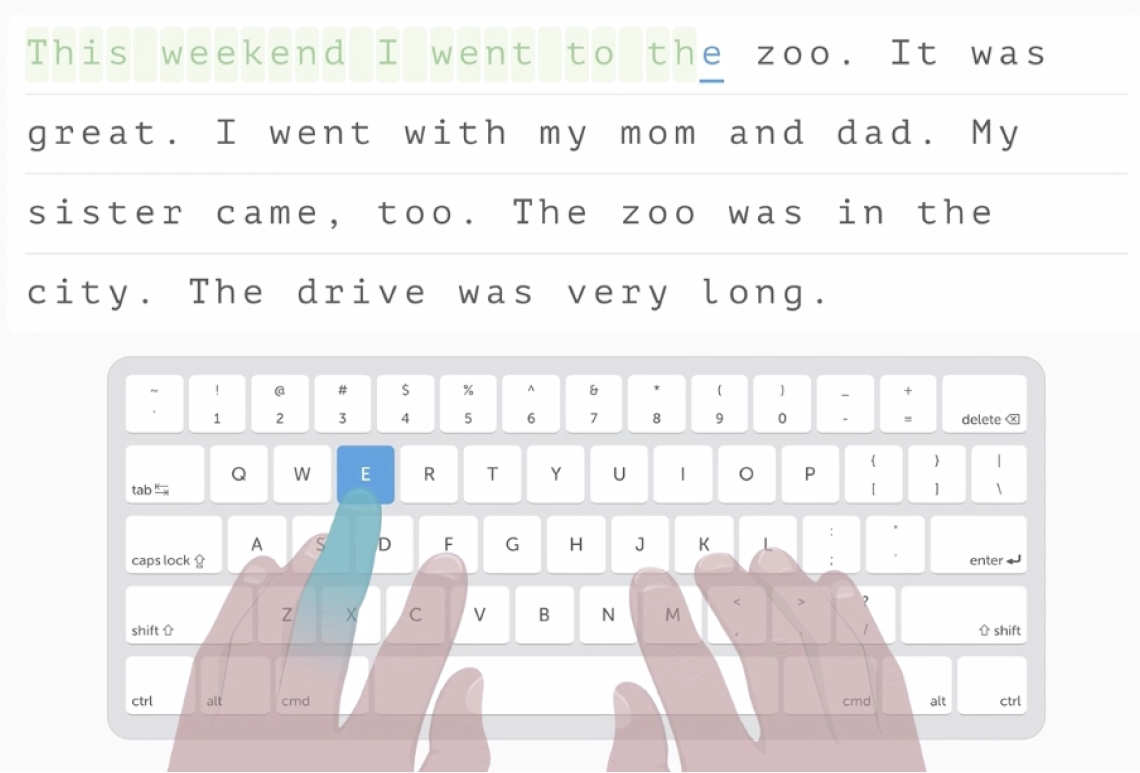 Align around common goals with class and student-level benchmarks and progression standards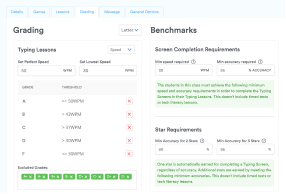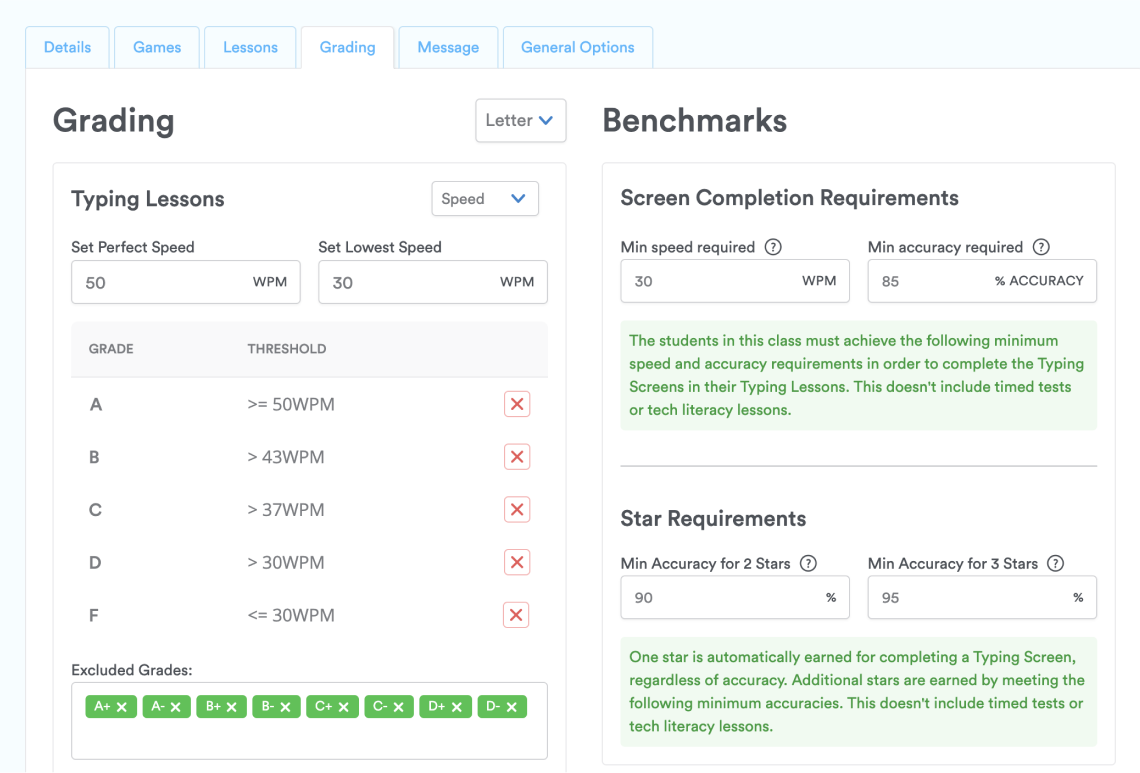 Strict Privacy and Data Protection
Students never need an email
All PII is managed at the administration level
Data syncs automatically from your SIS
Try It Now »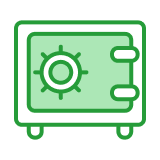 Typing.com never shares or sells any data, ever.


All communication within Typing.com is TLS encrypted.

Personally Identifiable Information (PII) is never required to use Typing.com.
SSO and OneRoster™ Supported
Seamlessly Support Your Full Spectrum of Students, Anywhere
Access controls, automated rostering, and secure data sync to your SIS means students can
instantly sign on anywhere
you allow them to—only when they're allowed—and their data is safe. Instantly transform wasted time managing systems into valuable time teaching.
Google
Google Classroom
Clever
ClassLink
Microsoft Education
Canvas
Coming Soon
Schoology
Coming Soon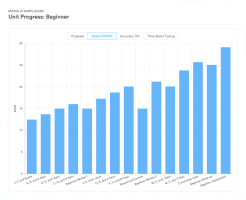 Securely Share with Parents, Colleagues, and Administrators
Download and share progress, performance, and activity metrics with secure reporting and strict administrative permissions.
Keep everyone in the loop
anywhere you have an internet connection.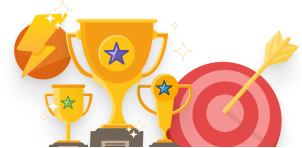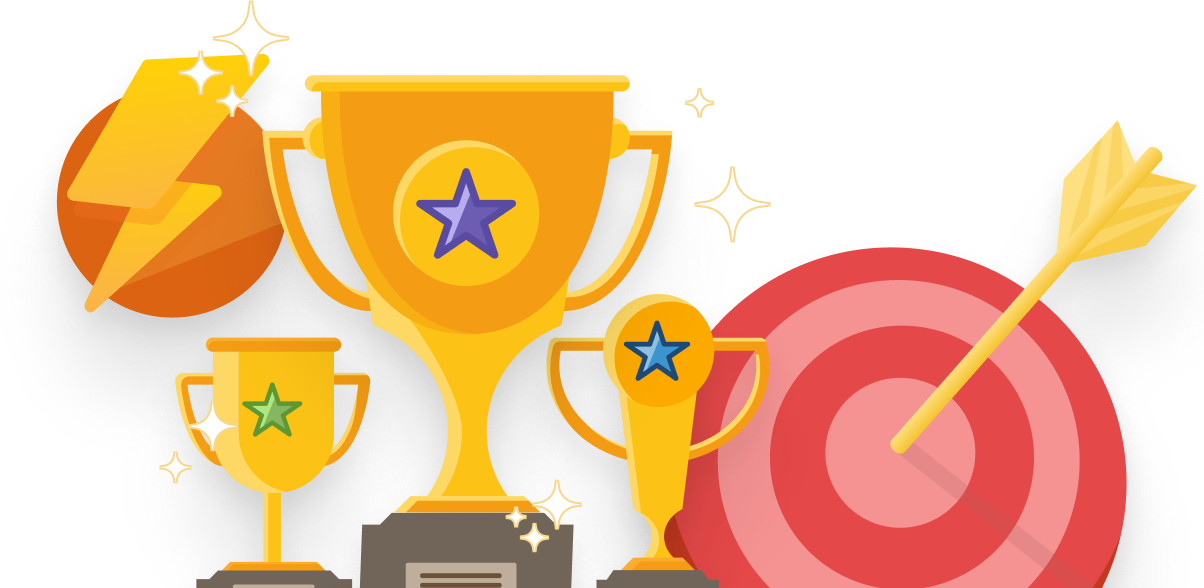 Gamified Learning That Feels like Play
Encourage meaningful participation with self-reinforcing games and challenges
Engage self-direction with adaptive content and appealing videos
Deliver on learning outcomes with a student-led, interactive experience
Interactive Structure Guides and Motivates Students Towards Key Objectives
Meet learning targets with an evidence-based curriculum that makes "earning it" just as important as "learning it."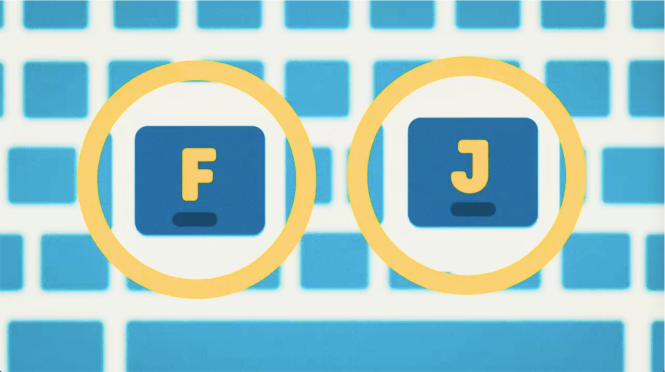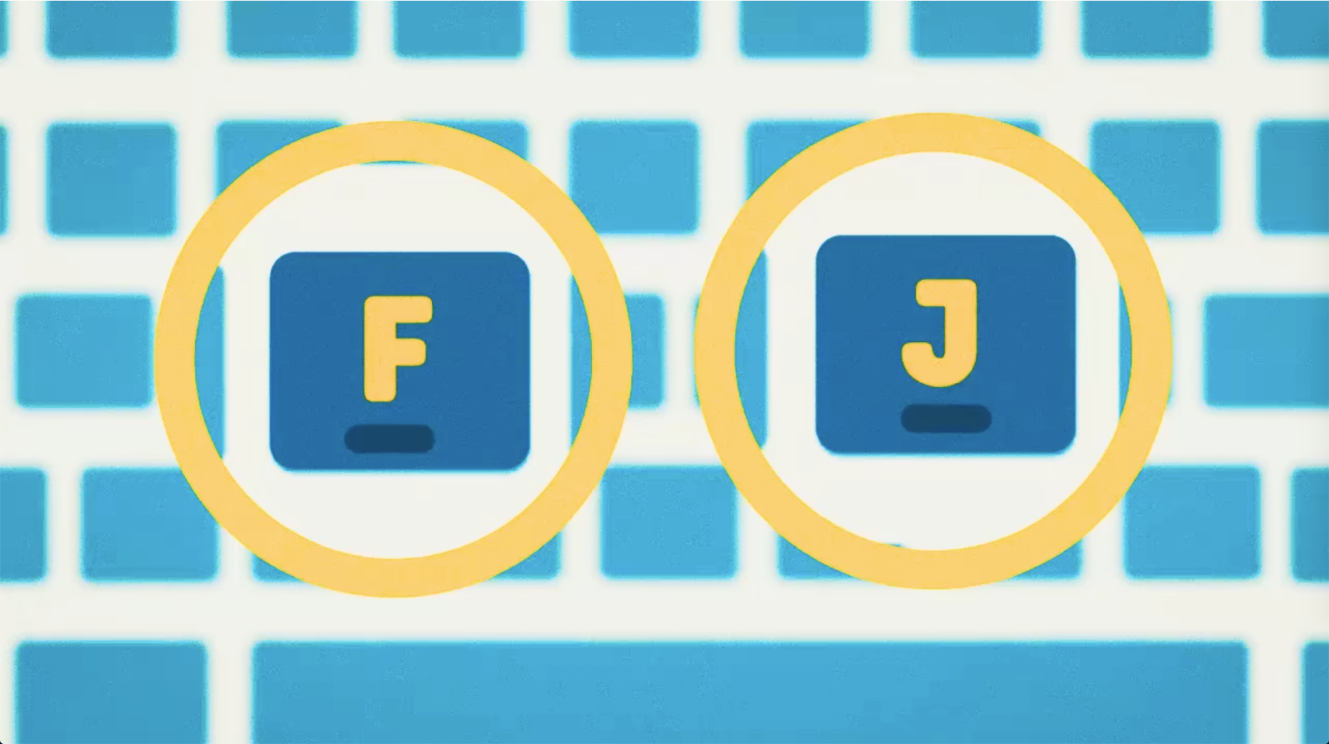 Simple, clear videos guide students at their own pace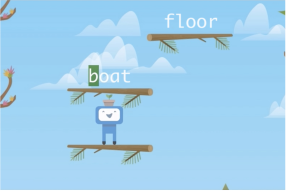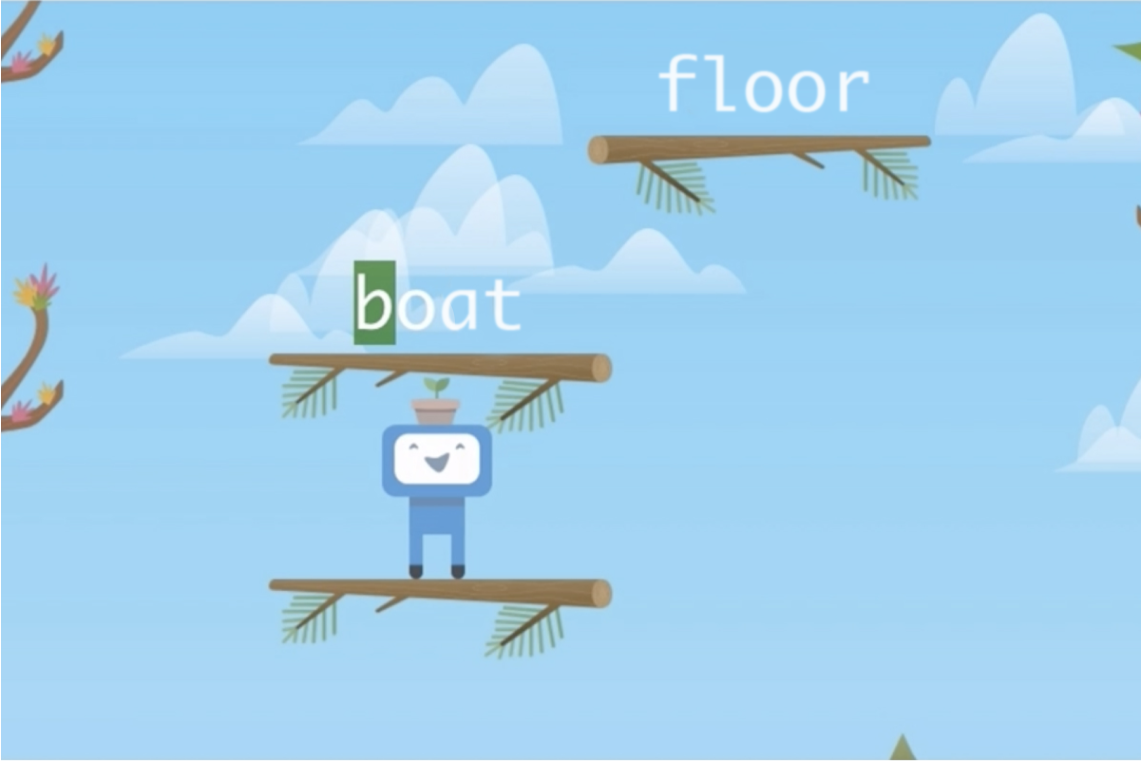 Optional games for students at all levels awaken the spirit of achievement
Ultimately, the Success of a Student Is Your Final Exam
There is no superintendent playbook on how to balance the needs of leadership, schools, and communities with what your kids are passionate about.
Luckily, Typing.com helps students engage while delivering the results you're accountable for.
Get Started Right Now »
Results-Driven Edtech for Everyone on Your Team
Built by experts with the latest technology to grow your students' keyboarding skills—year after year—so all your kids have a pathway towards the future they deserve.
Clear-Eyed Decision Making for Savvy Superintendents

Meet expectations of board and state for student success
Easily track and align the progress of multiple schools, classrooms, and students to state and national standards (ISTE and the Common Core). Understand efficacy with robust, real-time reporting—all for free.

Unified high-level data that provides direction
Important insights on identified needs help you design curriculums that increase engagement long-term—even if your stakeholders aren't unified in the same school or district. Typing.com data follows each student no matter where they go.
Seamless Curriculum Management Forges Confident Teachers
Dedicated implementation support for smooth transition
It's essential to meet the needs of your teachers—especially around new technology. Typing.com offers 1:1 sessions, video tutorials, and detailed support documentation to help teachers understand features, functionality, and best practice.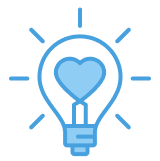 Student-led instruction inspires the love of learning
Adaptive education plans fully engage individual students to learn at their own pace. Keep classrooms on track with timed tests, goal tracking, and automatic grading and reporting.
Complete Visibility Encourages Partnership with Parents

Engage parents with their child's learning
Individual reports and achievement certificates let you share student successes with their parents as they earn them—and have the correct data for meaningful conversations.

Information that unites everyone around success
Empowering growth starts with information. Share performance and progress with everyone involved in your students' education to build a robust and unified approach.
Typing Proficiency Prepares Students for the Future

Tools to develop effective technique for exams
Students build invaluable muscle memory using proven methods that take them gradually through proper finger placement. When they can type as fast as they think, nothing can hold them back on standardized tests.

Engaging reinforcement ensures keyboarding success
Students learn to type the right way, at their own pace. Gamified lessons and student-led progression foster joy in learning as much as performance for grades.
Considering Typing.com for Your Entire District?
Get every administrative feature you need to move the needle for your students' success—absolutely free. It's time to reallocate from expensive alternatives to a resource you can trust to deliver results.


Get Even More with Premium
Enhanced Curriculum
Access Premium-only creative writing and coding units to give students additional practice in building ELA and tech skills.
Ad Free Experience
Save bandwidth and keep students completely focused with an ad-free experience
Access All Your Historical Data
Access valuable historical data and pull reports using any time frame (free version caps data at 70 days back)
Customizable Learning
Student level settings allow for full individualized education programs (IEP)
Assignments
Fine grained control of student progress with assignable lessons, tests and games
Real-time Student Monitor
Real-time student monitor gives teachers a quick view of student progress and activity
Auto Grading
Save time grading with customizable speed and accuracy thresholds
Customized Benchmarking
Control lesson progression with customizable speed and accuracy minimums
Customized Daily Goals
Encourage students to increase their time spent practicing typing by setting daily practice time goals
Student Seats are Transferable
Seats are automatically assigned as students log in and can easily be freed up for other students at any time
Priority Support
Get a front-of-the-line pass whenever you have questions or require technical support