Finally, an Engaging Typing Curriculum for Your Homeschool That Launches Happy, Healthy, Life-Long Learners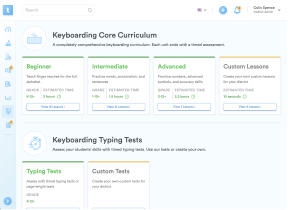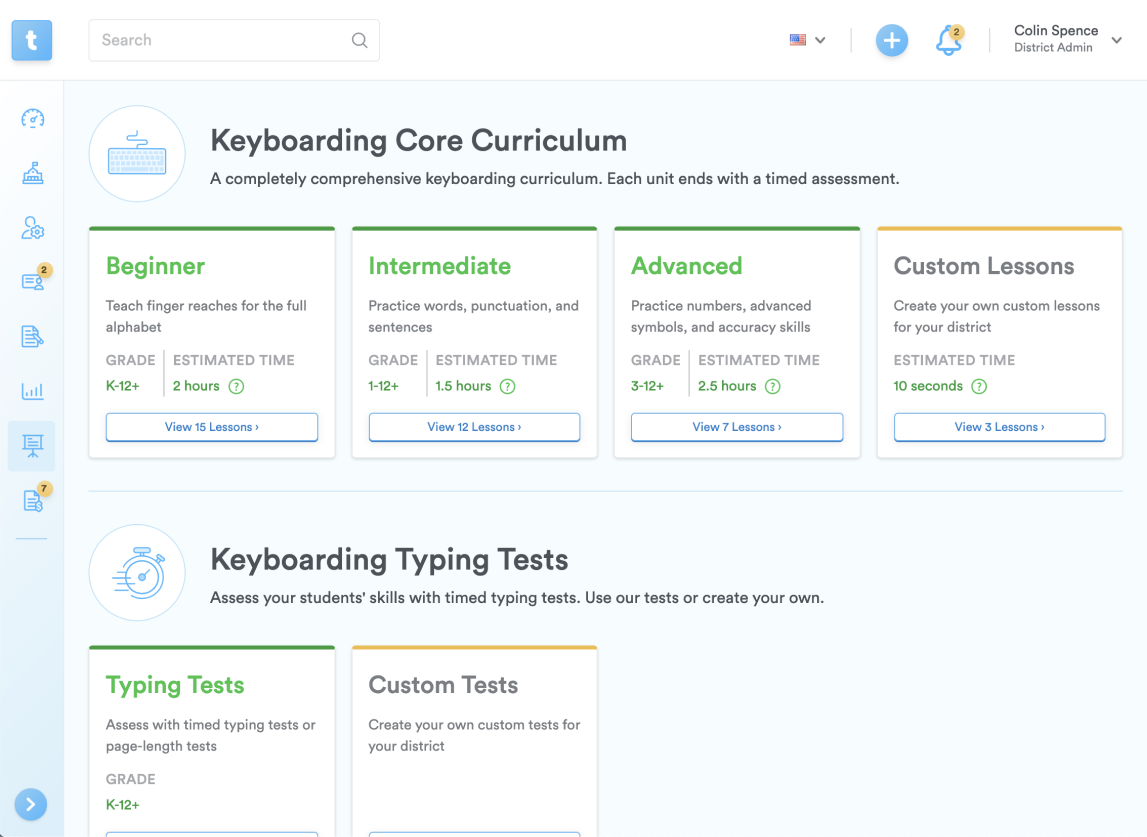 Quality without Compromise
Successful homeschooling is often about meaningful compromise. Typing.com gives you full access to a world-class curriculum so you can give your student the best straight out of the box.


The Flexibility to Adjust as Needed
Every child, every family, and every homeschool is different. Start with a pre-packaged curriculum that maps to state and national standards. Then, freely edit to fit your needs for a personalized learning sequence.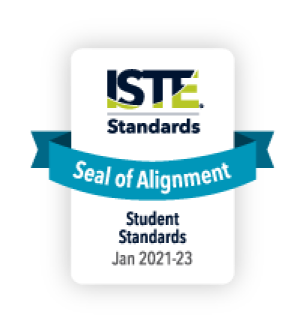 "Typing.com offers a comprehensive curriculum to strengthen student's typing abilities with a customizable experience for both educators and students."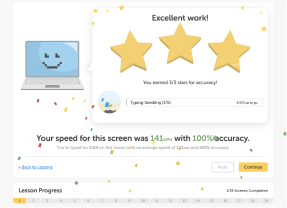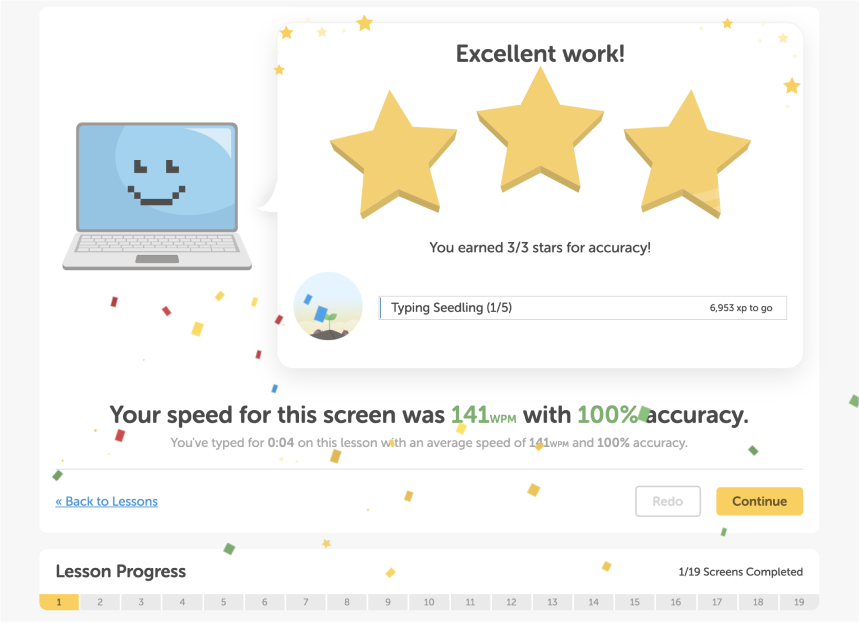 Full Control over What You Teach
Interactive lessons build accuracy, technique, and speed while keeping pace with your student's skill level. Typing.com provides the foundation but gives you full power to transform learning to type into an exciting experience.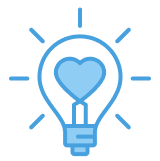 Learning That Sticks for a Lifetime
Your student can take ownership of their education with student-led practice and adaptive instruction. As they progress through self-reinforcing content, they build autonomy for lifelong success.
Praised by Homeschool Families That Want Effective and Affordable Keyboarding Practice
Your students love the curriculum. You love the results.




The Easiest Way to Teach Foundational Skills
From basic to advanced technique, you're in charge of what to teach and how to teach it—with plenty of guidance along the way.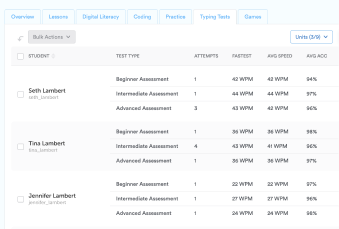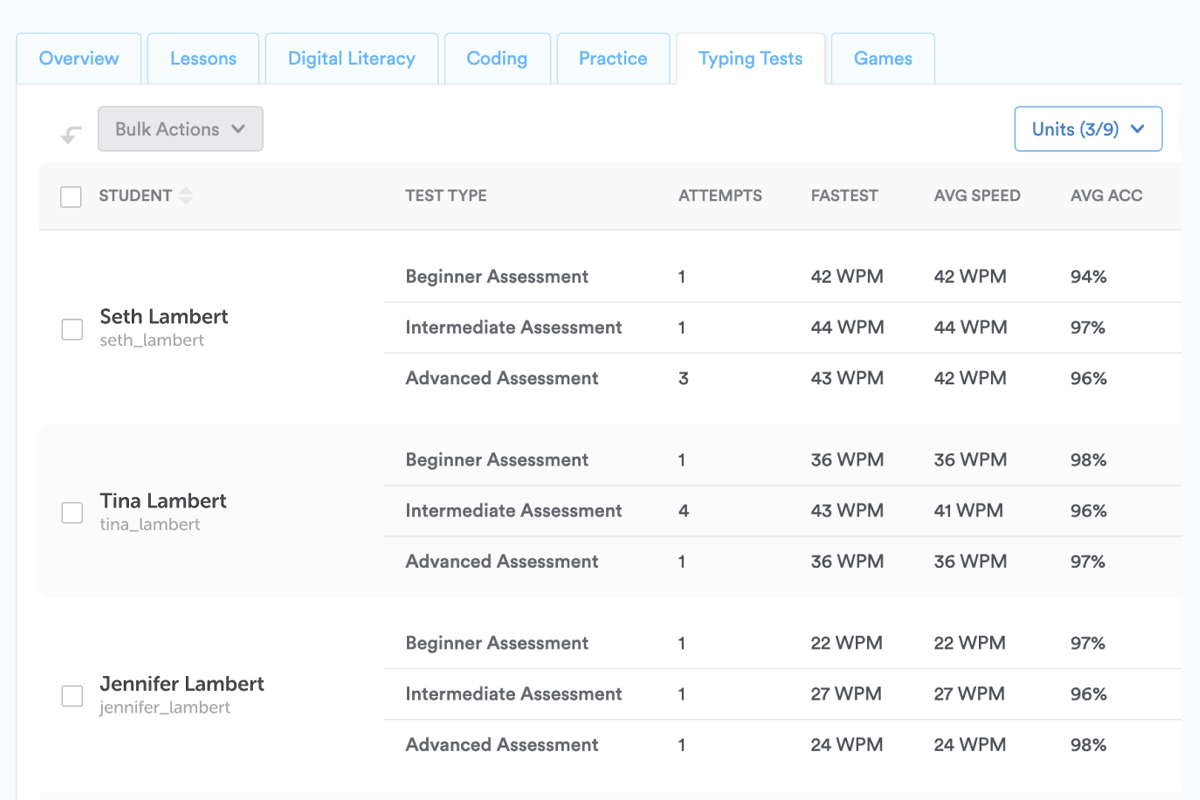 Real-time Progress Tracking
Keep track of progress and immediately identify problem areas with instant feedback, robust reports, and comprehensive activity monitoring.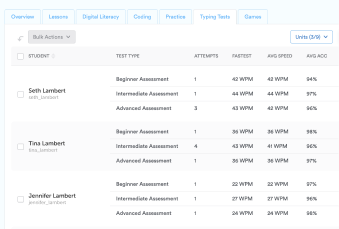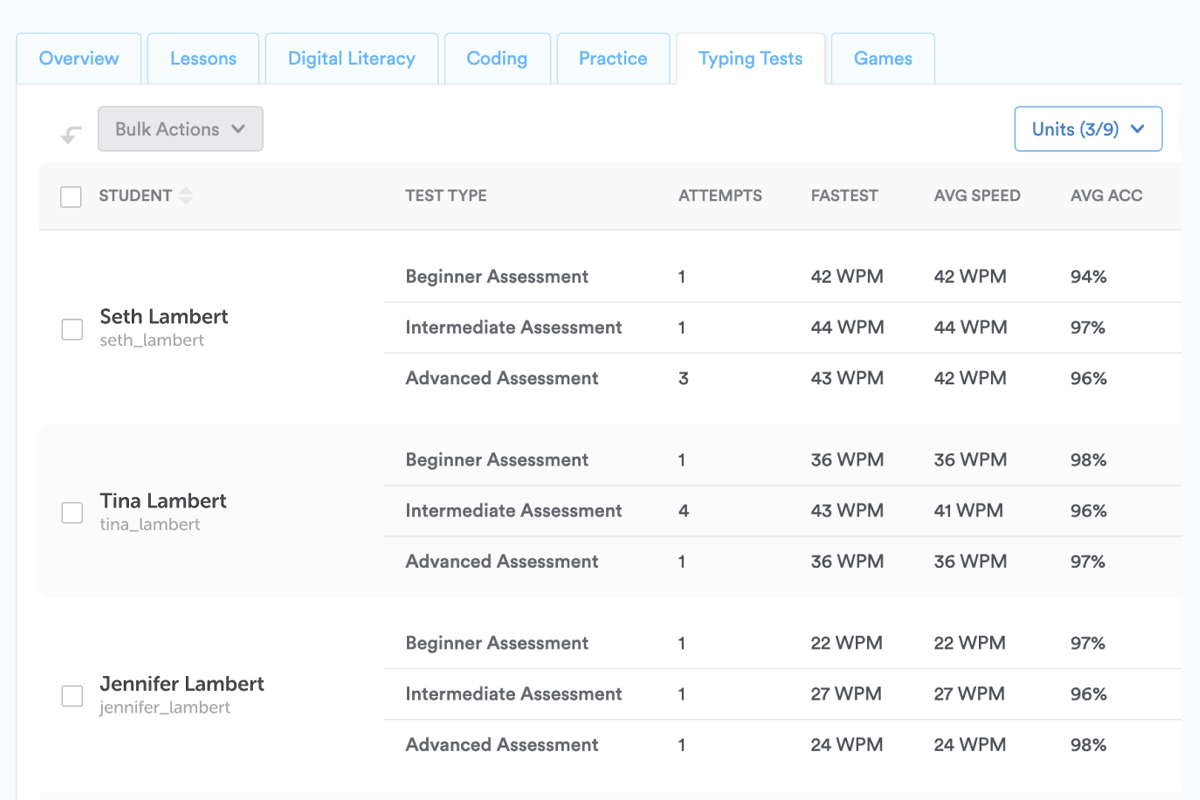 Custom Lessons
You'll be empowered to engage your student's curiosity. Incorporate cross-curricular content that's personalized and child-directed.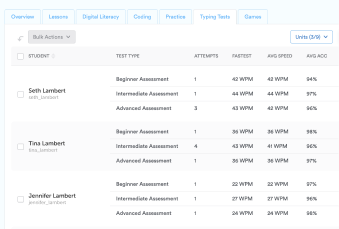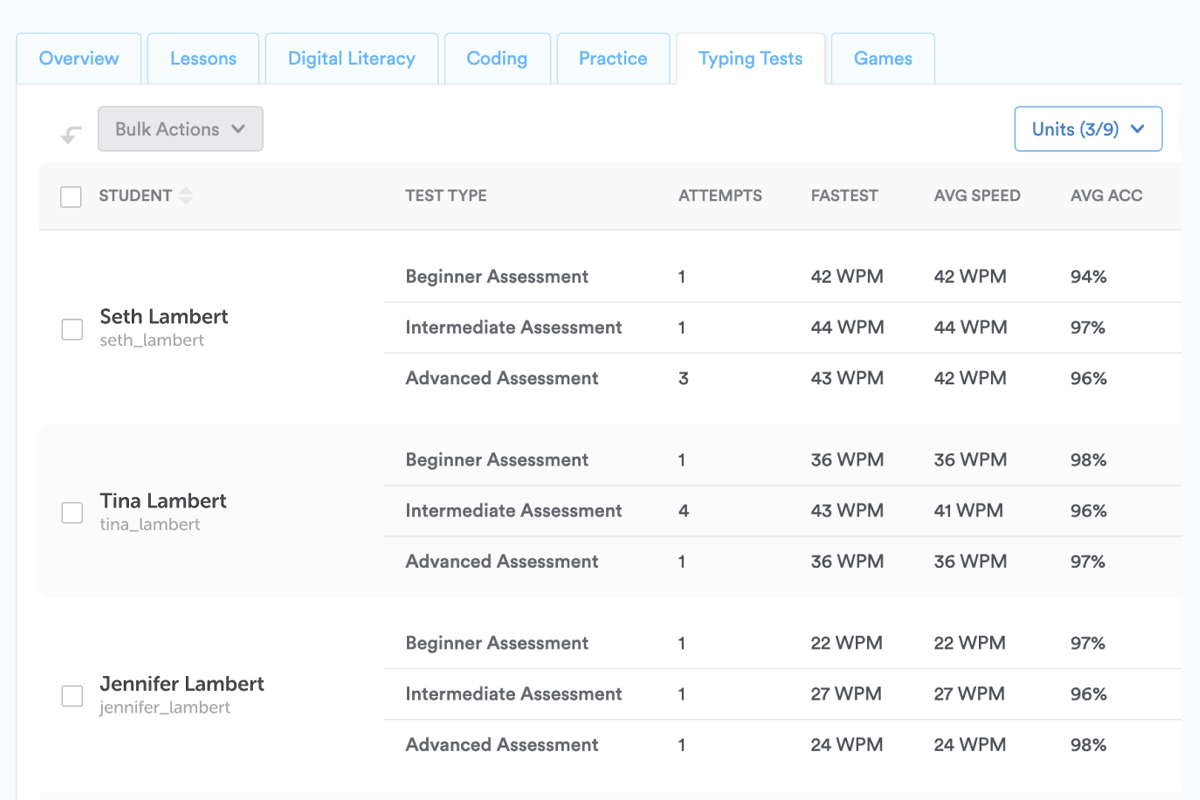 Timed Tests
Encourage self-direction and track growth with timed testing, goal tracking, and automatic grading.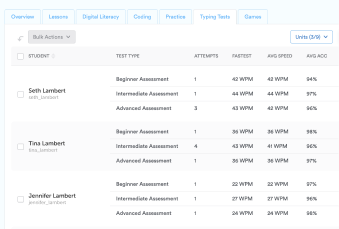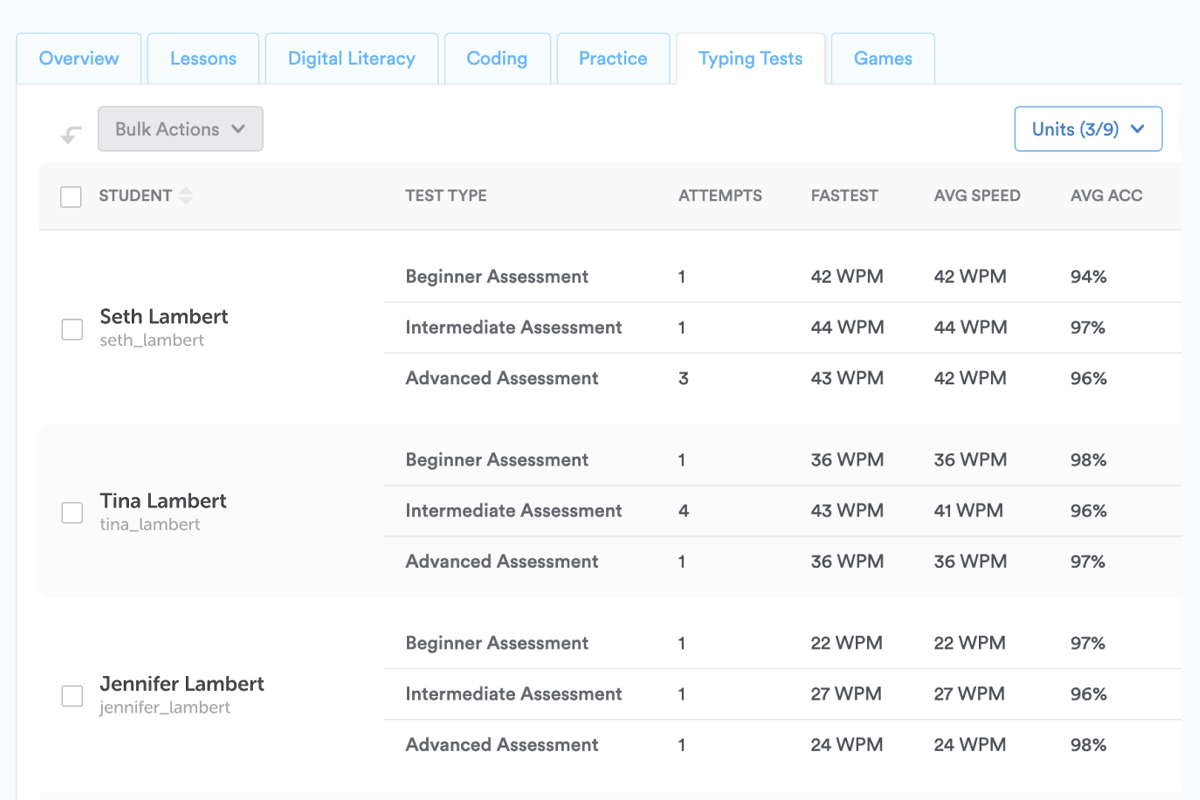 Interactive Learning
Structured lessons and animated videos guide your student at their own pace while helping you plan for their success.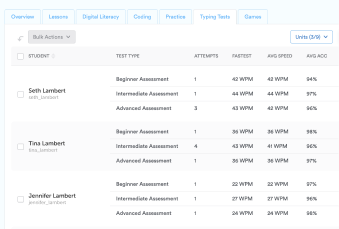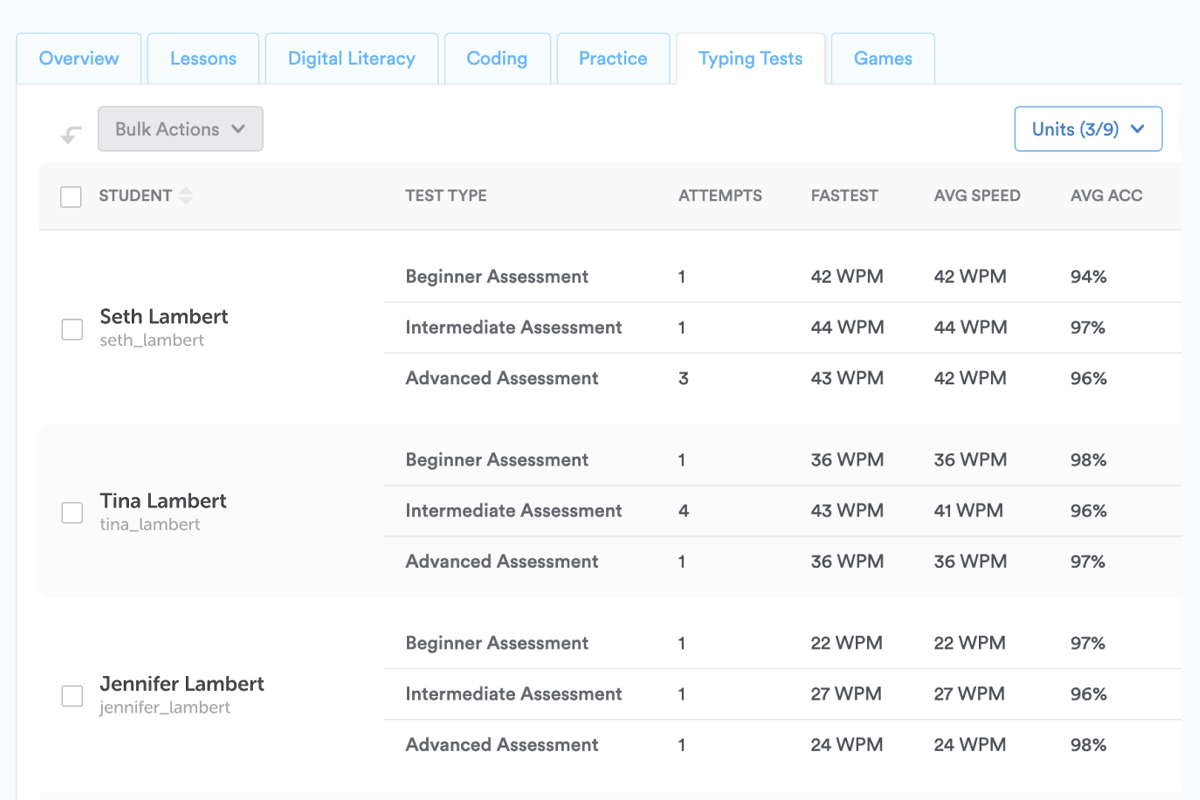 Strict Privacy and Data Protection
Students never need an email for access
Personal information stays private forever
Data is encrypted and securely stored
Try It Now »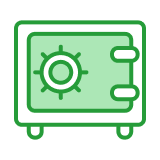 Typing.com never shares or sells any data, ever.


All communication within Typing.com is TLS encrypted.

Personally Identifiable Information (PII) is never required to use Typing.com.
Join 113,000 Homeschoolers Teaching Typing Right Now
First, sign up for a teacher account. Then, we'll walk you through creating your class and adding each student.
Don't worry, you'll have plenty of time to explore or get personalized help setting up.
Start my Teacher Account »
Get Even More with Premium
Enhanced Curriculum
Access Premium-only creative writing and coding units to give students additional practice in building ELA and tech skills.
Ad Free Experience
Save bandwidth and keep students completely focused with an ad-free experience
Access All Your Historical Data
Access valuable historical data and pull reports using any time frame (free version caps data at 70 days back)
Customizable Learning
Student level settings allow for full individualized education programs (IEP)
Assignments
Fine grained control of student progress with assignable lessons, tests and games
Real-time Student Monitor
Real-time student monitor gives teachers a quick view of student progress and activity
Auto Grading
Save time grading with customizable speed and accuracy thresholds
Customized Benchmarking
Control lesson progression with customizable speed and accuracy minimums
Customized Daily Goals
Encourage students to increase their time spent practicing typing by setting daily practice time goals
Student Seats are Transferable
Seats are automatically assigned as students log in and can easily be freed up for other students at any time
Priority Support
Get a front-of-the-line pass whenever you have questions or require technical support