Make keyboarding an Essential Part of your Homeschool Curriculum
Give your student effective keyboarding lessons that are customizable to fit your unique homeschooling needs.


Quality without Compromise
Typing.com gives you full access to a world-class curriculum so you can give your student the best straight out of the box.


The Flexibility to Adjust as Needed
Every child, every family, and every homeschool is different. Start with a pre-packaged curriculum that maps to state and national standards. Then, freely edit to fit your needs for a personalized learning experience.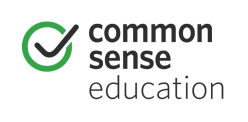 One of the better typing curricula out there. Typing.com has clear, extensive instruction, entertaining practice, and plenty of trackable metrics.