Set Daily Student Typing Goals Today!
Are you always looking for ways to motivate your class to master their learning? Setting small goals is an easy way to measure progress and celebrate wins along the way. We're proud to announce that you can now set timed typing goals for your students!
Getting Started with Daily Goals
The new Daily Student Goals feature gives you the ability to set daily time goals for students—at the class or individual student level. This is a great way to keep students motivated and working toward typing mastery, and for you to know exactly what they're doing
If you're a teacher, you can adjust your students' goals in a new tab under the Class Settings tab. You may choose goals that last from 5 to 60 minutes daily. Your students will see their updated daily goal timer among their typing stats each time they login on their dashboards. 
Typing.com celebrates achieving their goals and gives them the option to add 5 more minutes if they'd like.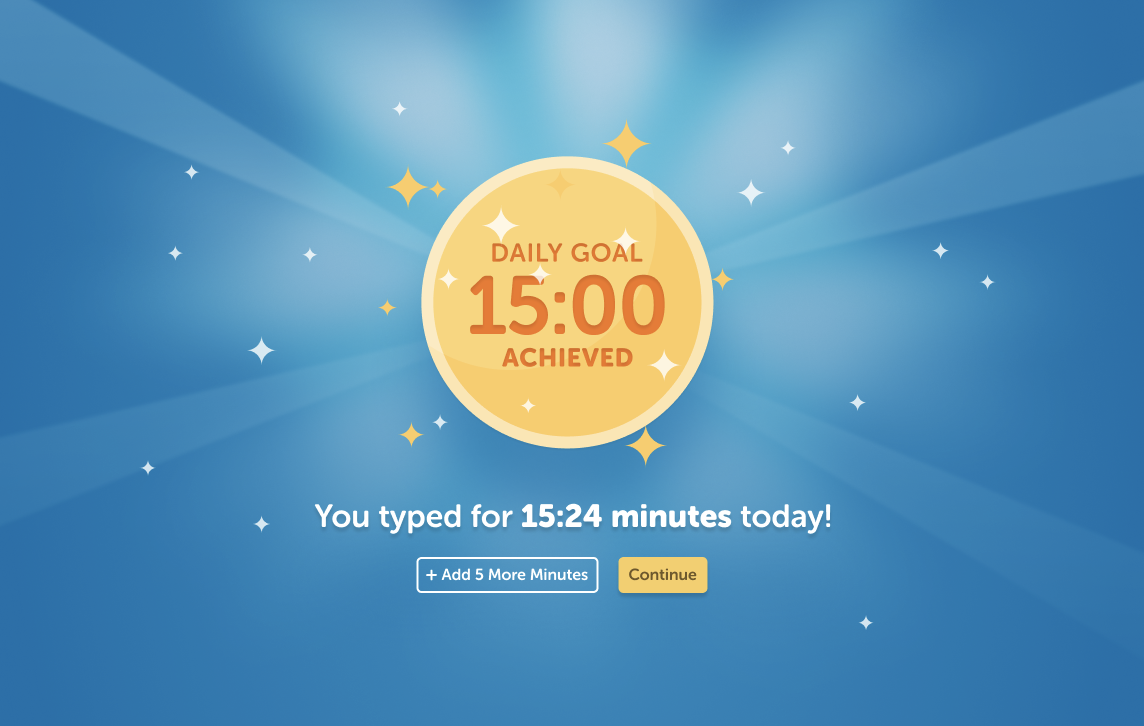 For Students Not in a Class
Students who are not in a class will be able to update their daily goal when they land on the dashboard. Here learners have the option to choose between "No Goal" or goals of 5-minute increments up to 60 minutes. But don't worry, skipping goals doesn't mean one can't be set later on! 
We're building Typing.com to make it as easy and effective as possible to learn the critical skill of keyboarding. It's flexible and fun! We think you'll love setting student goals and enjoy the results.
Try it for yourself right now by logging in here.
Still have questions?
If you still have questions, don't hesitate to check out our support articles by clicking here.