Welcome to the NEW Typing.com!
Big news everyone! We have just released a brand new version of the Typing.com platform!
We have a brand new system of character avatars and achievements that motivate students to practice more as they unlock cool prizes and levels with each key they type!
New introductory videos have been introduced into the lessons to help students understand the importance of typing in their lives, correct posture and more!
Read on below to for some descriptions of the biggest new updates, or jump right in and see it for yourself:
Avatars that Level Up + Corresponding Skins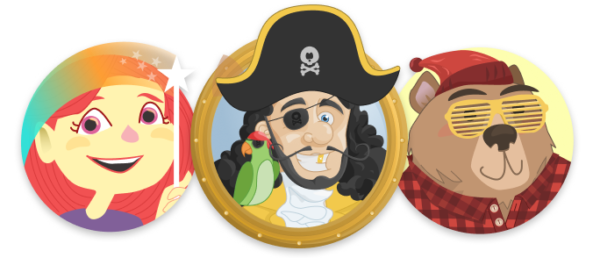 One of our users' favorite features has been the ability to personalize your typing lessons by choosing a skin. Now, these skins just got a major upgrade.
When you pick a skin, this not only changes the look of the site, it also gives you an awesome new avatar to represent you.
The more letters you type the more experience points your avatar gains. Type enough and you'll level up your avatar to something even cooler!
New Achievements to Unlock

Just like in a game, as you type you will be able to unlock achievements for typing speed, accuracy, characters typed and more!
The more you type the more achievements you will unlock!
Introductory Videos
Fun, new animated videos have now been added at the start of lessons to help teach students the basics of proper posture at the keyboard, why typing is a such a valuable skill, and more…
New Lesson Screens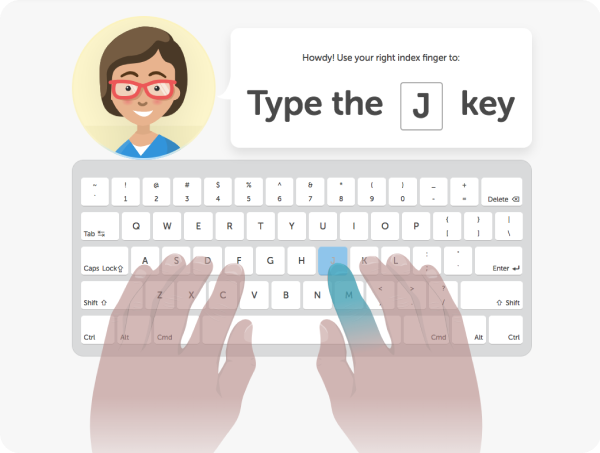 You'll now find three different screens for lessons designed to reinforce repetition and to visually remind you of where keys are located on the keyboard when learning new keys.
This will make it even easier and faster to start typing quickly and accurately.
Accessing the New Site
Ready to check out these new features for yourself? Click the button below to get on the inside: