Everything You Need to Teach Typing
Prepare your students to perform at their best. Give them effective keyboarding lessons that are easy to set up and engaging to use.
Aligned with State, ISTE & Common Core

SSO, SIS and LMS Integrations

Grade-based adaptive curriculum
Standards Correlations
See how Typing.com meets your state or federal standards for typing & technology
Loved by Students and Endorsed by Experts for 20 Years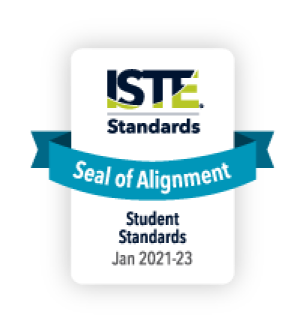 Typing.com offers a comprehensive curriculum to strengthen student's typing abilities with a customisable experience for both educators and students.
Seamlessly Sign-on
With SSO and One Roster Support
Google
Google Classroom
Clever
ClassLink
Microsoft Education
Instructor Highlights
Easy Classroom Management

Aligned with State Standards

Automated Grading
Standardised Test Prep

Customisable Curriculum

Robust Reporting
Student Highlights
Engaging Curriculum

Gamified Learning

Personalised Experience
Adaptive Lessons

Interactive Lessons and Games

Career Prep & Professionalism
Strict Privacy and Data Protection
Students never need an email
All PII is managed at the administration level
Data syncs automatically from your SIS
Try It Now »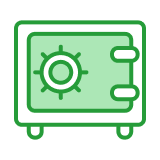 Typing.com never shares or sells any data, ever.


All communication within Typing.com is TLS encrypted.

Personally Identifiable Information (PII) is never required to use Typing.com.
Ready to Create Your Teacher Account?
Go ahead! We'll walk you through creating your first class and adding your students. Don't worry, you'll have plenty of time to explore or get personalised help setting up.
Start my Teacher Account
Free Edition vs. Premium Edition
Deliver more simplicity and organisation to your district. Get the most out of Typing.com!
Free Edition
Everything you need to get started with Typing.com with ads

Learn More
Grade-based lessons, tests, and games
70 day data retention
Classroom settings only
Sync with Google Classroom
Supercharge your experience with an AD FREE Typing.com account


Schedule a Demo
Enhanced curriculum featuring creative writing and coding units
Keep students completely focused with an ad-free experience
Unlimited data retention
Classroom and student-level settings
Assign lessons, tests and games
Live student activity and progress
Save time grading with customisable thresholds
Set speed and accuracy minimums
Set practise time goals for your students
Easily free up and transfer seats
Dedicated account management
Grade-based Adaptive Curriculum
Our curriculum is tailored to each grade level, and aligned with state, ISTE, and Common Core standards. We provide fun, engaging and effective lessons in digital literacy and cyber safety, along with an introduction to coding, to equip students with essential skills for their future in an increasingly digital world.
Frequently Asked Questions
Can't find the answer to your question below?
Try our Support page.
Is it really free? What won't I get?
Yes. We are able to offer the full Typing.com curriculum 100% free because of the support offered by advertising. However, we work very hard to keep advertisements to a minimum so as to not distract students. If you are interested in supporting Typing.com without ads, then you may upgrade your students for a small fee that covers the entire year.
I don't have a lot of time to learn something new. Is getting set up hard?
We offer you 1:1 live support, informative webinars, extensive documentation, and video guides. Most teachers are able to get up to 200 students set up in less than 15 minutes.
Can I access everything offline?
Typing.com is a web-based software, so an internet connexion is required. To access Typing.com, all you need is an internet connexion and a recent version of Google Chrome, Mozilla Firefox, Apple Safari, or Microsoft Edge. Access Typing.com on any device including desktops, laptops, Chrome books, and tablets.
How is this different than other keyboarding programmes?
Not only does the Typing.com scope and sequence map onto the Common Core ELA, it's also ISTE approved. So, while you'll be able to achieve the learning outcomes your school requires, the customisable lessons and student-led curriculum lets you differentiate instruction according to the needs and ability of each individual student—regardless of age, learning style, or pace.
What if my students have existing accounts or my school uses an LMS or SIS that you don't integrate with yet?
Transferring existing student account data is quick and easy, whether you need to do it now or later. You won't lose any previous data or work.