Unleash the Power of Personalized Learning with Our Premium Edition
Provide your students with an ad-free learning environment and a robust curriculum, all while streamlining your grading and tracking their progress with ease, thanks to assignable lessons, customizable thresholds and more!
Compare Plans
Start your journey with a plan tailored for you.



Grade-based lessons, tests, and games
Test prep, creative writing and coding units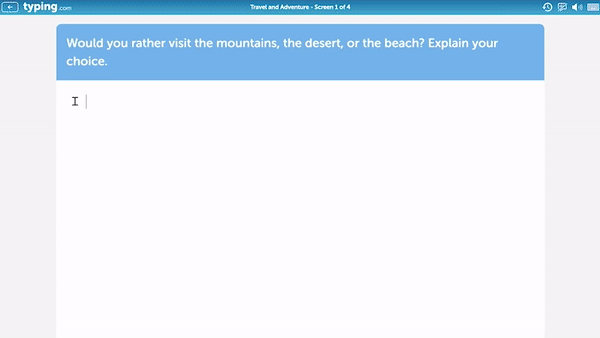 Access Premium-only test prep, creative writing, and coding units to give students additional practice in building ELA and tech skills
Yes
100% Ad-free
Save bandwidth and keep students focused with an ad-free experience
70 day data retention
Unlimited data retention
Unlimited data retention to maintain valuable historical student data and reports
Classroom level settings only
Classroom and student settings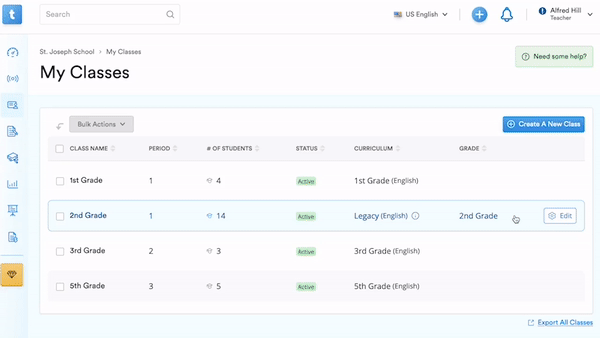 Customizable settings for each of your student gives you full control to build individualized education programs (IEP) in Typing.com
-
Assign lessons, tests and games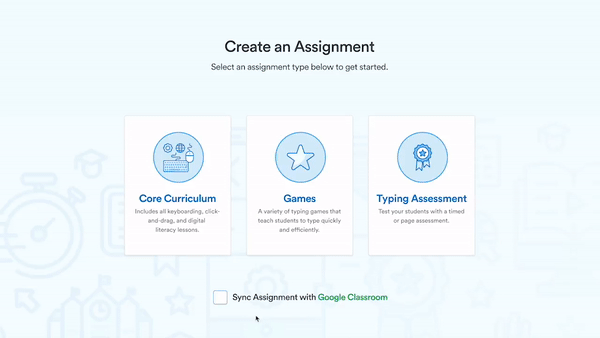 Assign lessons, tests and games to your class or individual students, then track student completion. Sync assignments with Google Classroom for a deeper integration
-
Dedicated account management
Enjoy personalized support, efficient setup, and expert advice
Real-time Student Monitor
-
Live student activity and progress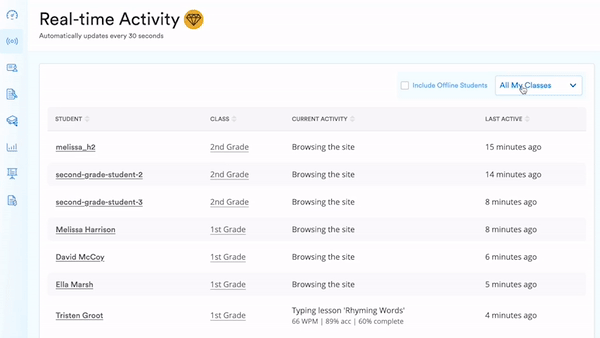 Effortlessly track student engagement in real-time, offering valuable insights for ensuring consistent class participation
-
Auto grading thresholds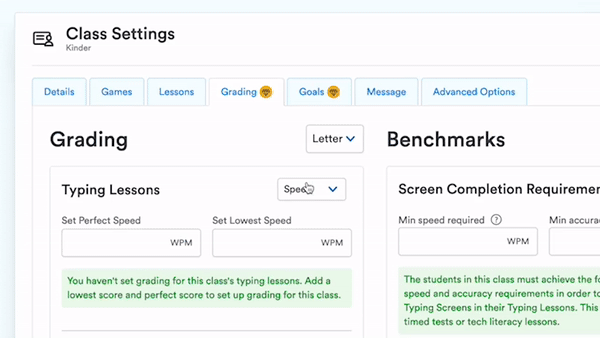 Set customizable grading thresholds to significantly reduce time spent grading
-
Customized benchmarking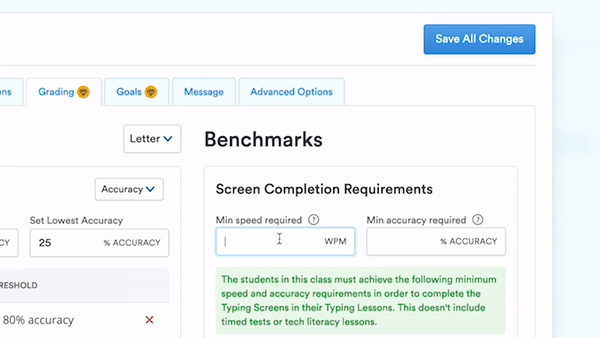 Control lesson progression with customizable speed and accuracy minimums
-
Daily practice time goals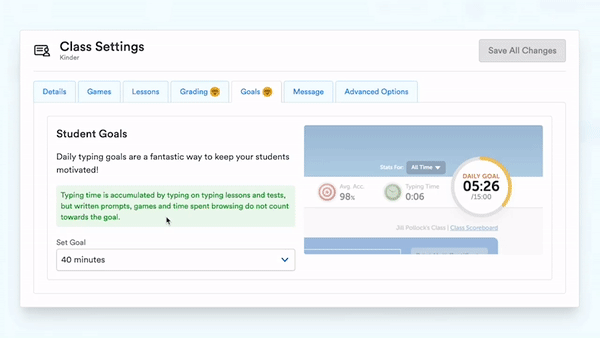 Encourage students to increase their time spent practicing typing by setting daily practice time goals
Email only
Priority phone and email support
Get guaranteed first-response phone and email support Monday thru Friday
Free Edition vs. Premium Edition
Ofereça mais simplicidade e organização por apenas $1.37 por aluno.
Free Edition
Everything you need to get started with Typing.com with ads

Mais informações
Grade-based lessons, tests, and games
70 day data retention
Classroom settings only
Sync with Google Classroom
Supercharge your experience with an AD FREE Typing.com account


Agende uma Demo
Acesse unidades de escrita e programação exclusivas do Premim, para oferecer aos alunos prática adicional ao construir habilidades da Base Nacional Comum Americana de Línguas e Artes da Língua Inglesa (ELA) e de tecnologia.
Economize dados na banda larga e mantenha os alunos completamente focados com uma experiência sem anúncios
Acesse dados históricos valiosos e obtenha relatórios utilizando qualquer período (a versão grátis tem limite de 70 dias)
Configurações de nível do aluno adequadas para planos de educação individualizada completos
Controle refinado do progresso dos alunos com lições, testes e jogos atribuíveis
O monitoramento do aluno em tempo real fornece aos professores uma rápida visualização do progresso e atividades do aluno
Economize tempo avaliando o progresso com velocidade customizável e limites de precisão
Controle o progresso nas lições com velocidade personalizável e valores mínimos de precisão
Incentive os alunos ao aumentar o tempo de prática de digitação ao aumentar as metas diárias de prática
As vagas são automaticamente designadas durante o acesso dos alunos e podem ser facilmente liberadas para outros alunos a qualquer momento
Tenha atendimento prioritário sempre que tiver dúvidas ou precisar de suporte técnico
Hear It from Our Users and Discover Premium Edition's Impact



Frequently Asked Questions
Can't find the answer to your question below?
Try our Support page.
What additional learning resources are available exclusively in the Premium Edition?
The Premium Edition of Typing.com includes access to exclusive games and customizable lesson plans, enabling users to tailor their learning experience to their individual needs. Premium users also receive access to additional typing practice materials, advanced performance reports, and priority customer support.
How much does the Premium Edition cost and are there any available discounts for students, teachers, or bulk subscriptions?
The cost of Typing.com's Premium Edition varies based on the type of subscription (individual, classroom, school-wide or district-wide) and the duration of the subscription.
What are the main benefits of the Typing.com Premium Edition compared to the Free Edition?
Typing.com Premium Edition offers several key benefits compared to the Free Edition, including an ad-free learning environment, access to exclusive games, advanced progress tracking and performance reports, customizable lesson plans to suit individual needs, and priority customer support.
Can I access Premium Edition from multiple devices, and will my progress be synced?
Absolutely! You can access Typing.com Premium Edition from any device. All your progress and performance metrics will be saved and synced across devices.
How can teachers or administrators monitor student progress and performance?
Typing.com Premium Edition includes advanced progress tracking and reporting features. Teachers can monitor their students' typing speed, accuracy, and progress through the curriculum at a glance. Detailed reports can be generated to provide insights into individual student performance or overall class progress. This can be particularly useful for identifying students who may need additional assistance or challenge.
Upgrade to Typing.com Premium Edition Today!
Unlock the full potential of your typing journey with the Premium Edition of Typing.com! Experience a comprehensive and engaging learning environment designed to help your students master their typing skills faster and more efficiently.